Need Help? support@performancegolf.com
SECURE CHECKOUT
CONTACT INFORMATION
Email: Required for Order Confirmation and Updates
SHIPPING ADDRESS
Apartment, suite, etc. (optional)
BILLING ADDRESS
Apartment, suite, etc. (optional)
PAYMENT
ONE-TIME SPECIAL OFFER:
Easy Technique To Hit Accurate
Approach Shots… Every. Single. Time.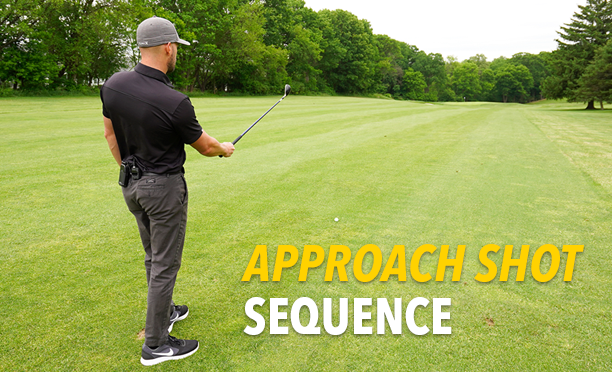 Once you fix your contact with the StraightAway you're going to want to learn how to consistently hit your hybrid and fairway wood approach shots with pinpoint accuracy.
That way, you'll know the feeling of watching your ball fly off your 3-wood, tracking the dead-center of the green from a long way out… again and again.
Most golfers go a LIFETIME standing over their approach shots on long par 4s and 5s, just hoping they can have a chance to get home in 2. With this new video series you'll dominate these shots, and making pars and birdies on these holes will become your new normal.
The StraightAway will help you easily dial in your contact and consistency. This new video series will show you exactly what to do with your second bucket of balls to master perfect control and accuracy on your approach shots — so you shoot even lower scores on your very next round.
It's all revealed inside our new video series, Approach Shot Mastery ... and today ONLY…
I'm Giving You Access for a Crazy 96% Discount.
Up until today clients paid $2,000 to attend a golf school to learn these approach shots secrets. But you're getting it today for just $67!
Approach Shot Mastery is the perfect complement to the StraightAway to take your game to the next level.
And if you're not making more pars and birdies on long par 4s and 5s... and your approach shot accuracy and control isn't changed forever... we'll fully refund your $67 investment.
Check the box below to make sure you don't miss out on exactly what to do with your second bucket of balls after you use the StraightAway — to dial in your approach shots for immediately lower scores!
This offer is not available at ANY other time or place. Our most successful members choose this upgrade.
WE PAY SHIPPING…
UNLESS YOU WANT IT FASTER!
Choose Your Shipping Option:
Trusted By 387,367 Golfers Worldwide.
You're Protected By Our 365-Day Money-Back Guarantee!
By checking the box above, you agree to the
Terms
and
Privacy Policy
and to receive text notifications on 39587 from Performance Golf to the mobile number provided. Msg freq will vary. Consent is not a condition of the purchase of goods or services. Message and data rates may apply. Reply STOP to cancel. Reply HELP for help.
MAKE YOUR SELECTION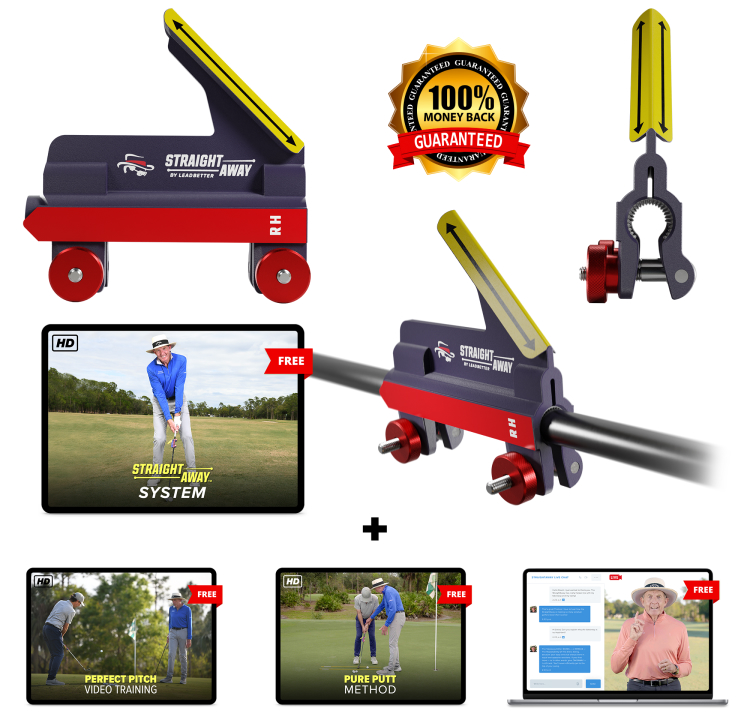 - Instant Online Access To The System And Bonuses + WE PAY SHIPPING -
The StraightAway - simply clip it and rip it and experience the best contact and consistency of your life.





Bonus 1: StraightAway System (FREE) - This is the must-have system that shows you how to use your StraightAway to dial in your Tour Takeaway.





Bonus 2: Perfect Pitch Video Training (FREE) - Never miss from inside 50 yards again with these major champ secrets.





Bonus 3: Leadbetter LIVESTREAM (FREE) - Join David LIVE online and ask him anything! Replay included.





Bonus 4: Pure Putt Method (FREE) - Learn the one move in your putting that shaves more strokes than anything else.


​365-Day Money-Back Guarantee - If you don't love it, you don't pay for it! Period.
365-Day Money-Back Guarantee & Refund Policy
Put this swing technology and training to the test completely risk-free, and watch how it improves your golf game. If at any time within the next 365 days, you decide you're not fully satisfied, just send us an email and you'll receive a 100% full and prompt refund.