Need Help? support@performancegolf.com
SECURE CHECKOUT
CONTACT INFORMATION
Email: Required for Order Confirmation and Updates
SHIPPING ADDRESS
Apartment, suite, etc. (optional)
BILLING ADDRESS
Apartment, suite, etc. (optional)
PAYMENT
ONE-TIME SPECIAL OFFER:
Secret Technique Revealed to Hit Your
Irons Flush…Every. Single. Time.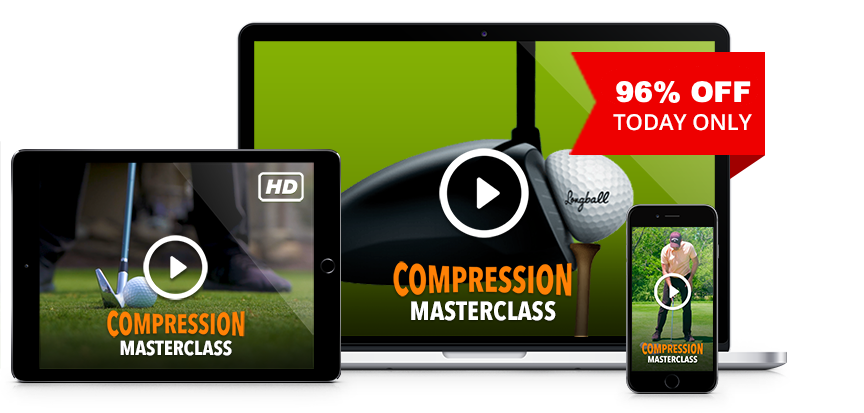 Once you start striping shots with your SF1 you are going to want to learn how to consistently strike your irons flush.
You know the sound and that feeling that rushes up your arms after you hit an iron shot perfectly solid.
Most golfers go a LIFETIME standing over irons fearing a fat or thin shot. With this new video series solid contact will become as automatic as breathing for you.
Just by eliminating your slice, the SF1 will automatically help you easily add 10-30 yards off the tee, right on the course, where it counts. With this new series I'll show you exactly what to do with your irons to strike them pure — every time.
It's all revealed inside our new video series, Compression Masterclass... and today ONLY…
I'm Giving You Access for a Crazy 96% Discount.
Up until today clients paid $2,000 to attend a golf school to learn these solid contact secrets. But you're getting it today for just $67 !
The Compression Masterclass is the perfect complement to the SF1 to take your game to the next level.
And if you don't feel like you're puring all your iron shots... and that your ball striking is changed forever... I'll fully refund your $67 investment.
Check the box below to make sure you don't miss out on exactly what to do with your irons, so that you're just as confident with them as your driver!
(This offer is not available at ANY other time or place). Our most successful members choose this upgrade.
WE PAY SHIPPING…
UNLESS YOU WANT IT FASTER!
Choose Your Shipping Option:
CUSTOMIZE YOUR SF1
PICK YOUR SF1 SHAFT FLEX
The best shaft flex for you depends on your clubhead speed or average driving distance:
80-90 MPH
200-225 yard drives
70-80 MPH
175-200 yard drives
Less than 70 MPH
< 175 yard drives
50-65 MPH
< 175 yard drives
80-90 MPH
200-225 yard drives
70-80 MPH
175-200 yard drives
Less than 70 MPH
< 175 yard drives
50-65 MPH
< 175 yard drives
Trusted By 391,852 Golfers Worldwide.
You're Protected By Our 365-Day Money-Back Guarantee!
By checking the box above, you agree to the
Terms
and
Privacy Policy
and to receive text notifications on 39587 from Performance Golf to the mobile number provided. Message frequency will vary. Consent is not a condition of the purchase of goods or services. Message and data rates may apply. Reply STOP to cancel. Reply HELP for help. You'll be billed once for today's purchase, which includes a 14-day trial to Scratch Club. If you love the Scratch Club membership, then do nothing, and it will renew at $29/month in 14 days. You can cancel your Scratch Club membership anytime by emailing
support@performancegolfzone.com
.
MAKE YOUR SELECTION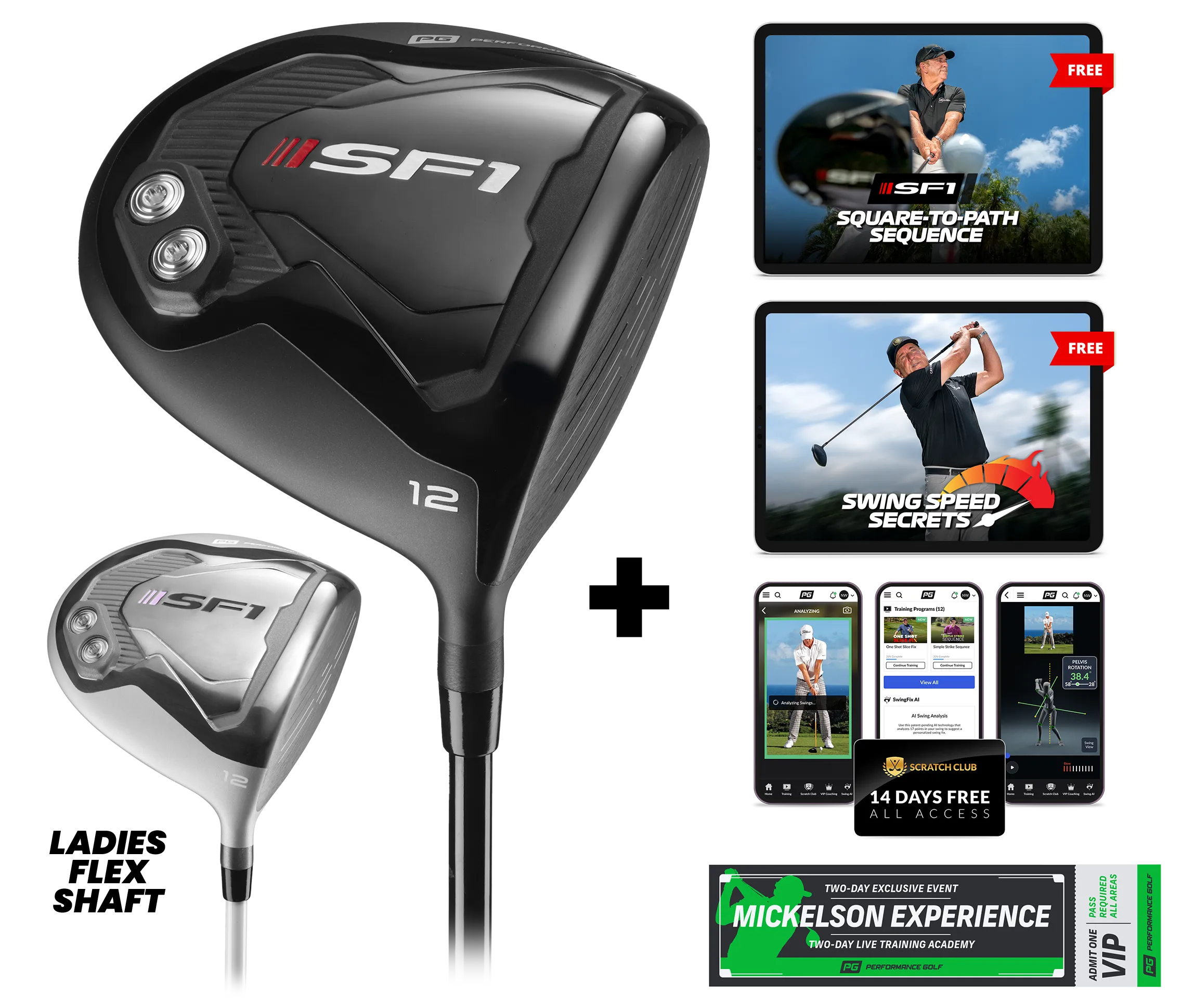 - Instant Online Access + FREE SHIPPING -
SF1 Driver with Square Face Technology





Bonus 1: Square-to-Path Video Training

- Interactive training videos to eliminate your slice and make you confident with your driver. (FREE)







BONUS 2: Swing Speed Secrets Program - Rick walks you through his proven process for adding 7-10 mph swing speed and up to 30 yards more distance off the tee. (FREE)


Get Entered to Win "The Mickelson Experience"


​365-Day Money-Back Guarantee